T O B E F R E E

BFA Solo Show
2017, College Avenue Galleries



"To Be Free"

monotype animation projected onto screen printed take-away patches (280 total prints)

Interactive piece where individuals are allowed to exchange a handprinted patch for their definition of "to be free"





"Ready to Hold On and Let Go"

reductive woodcut, painted leaves, monotype, mini take-away intaglio prints (111 total prints), hand stitching





"What Are You?"

woodcut, paint, monotype, embroidery, hand stitching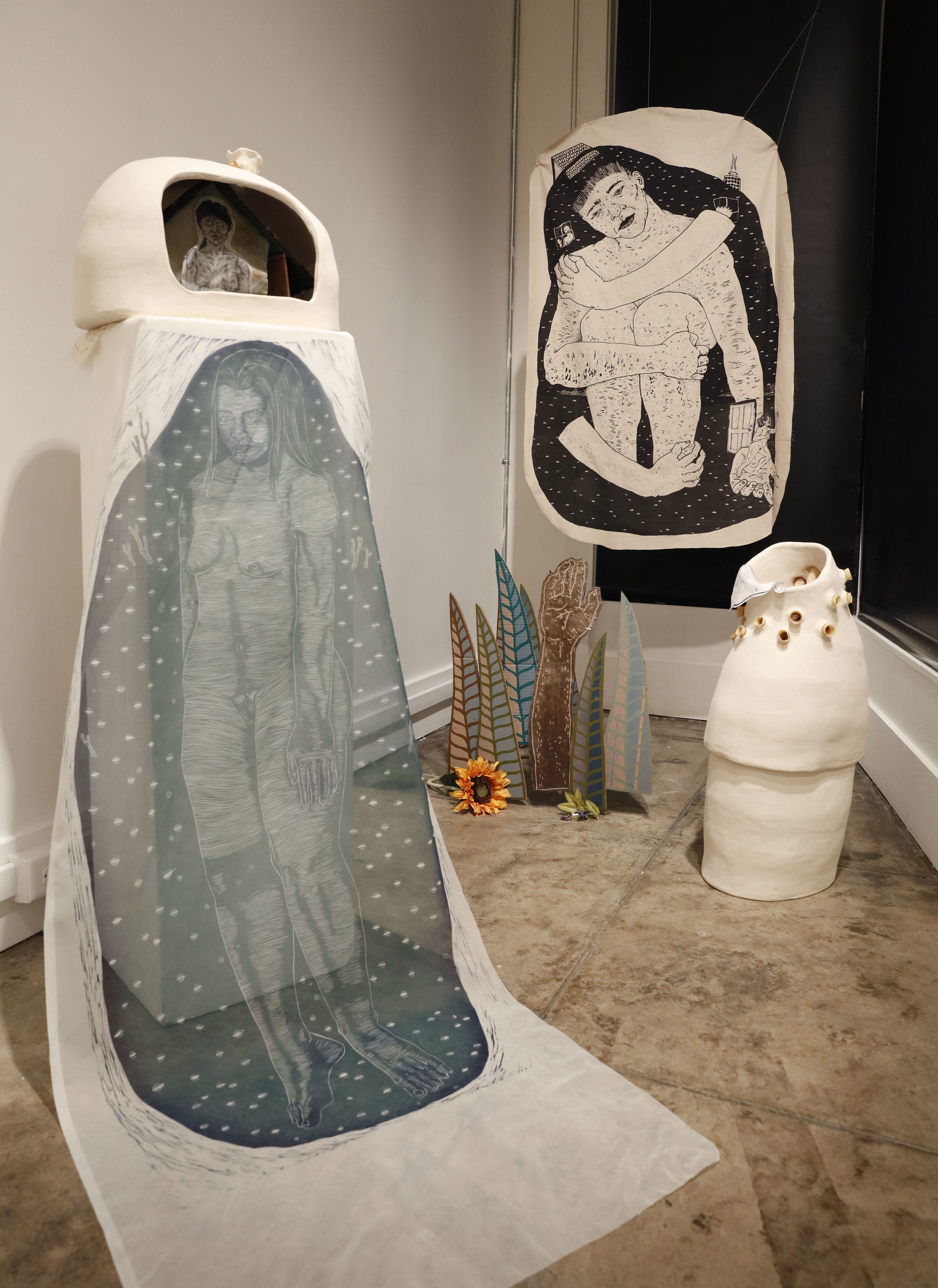 "When is Too Much Hiding"

screenprint, woodcut, ceramics, mini take away zines (hidden in ceramic piece, lithography, monotype, painted prop leaves


"My Memories, Ideas and Experiences Make Me Full, Our Eggs Still Powerful Even if Dormant"

woodcut, screenprint, paint, lithography, hand stitching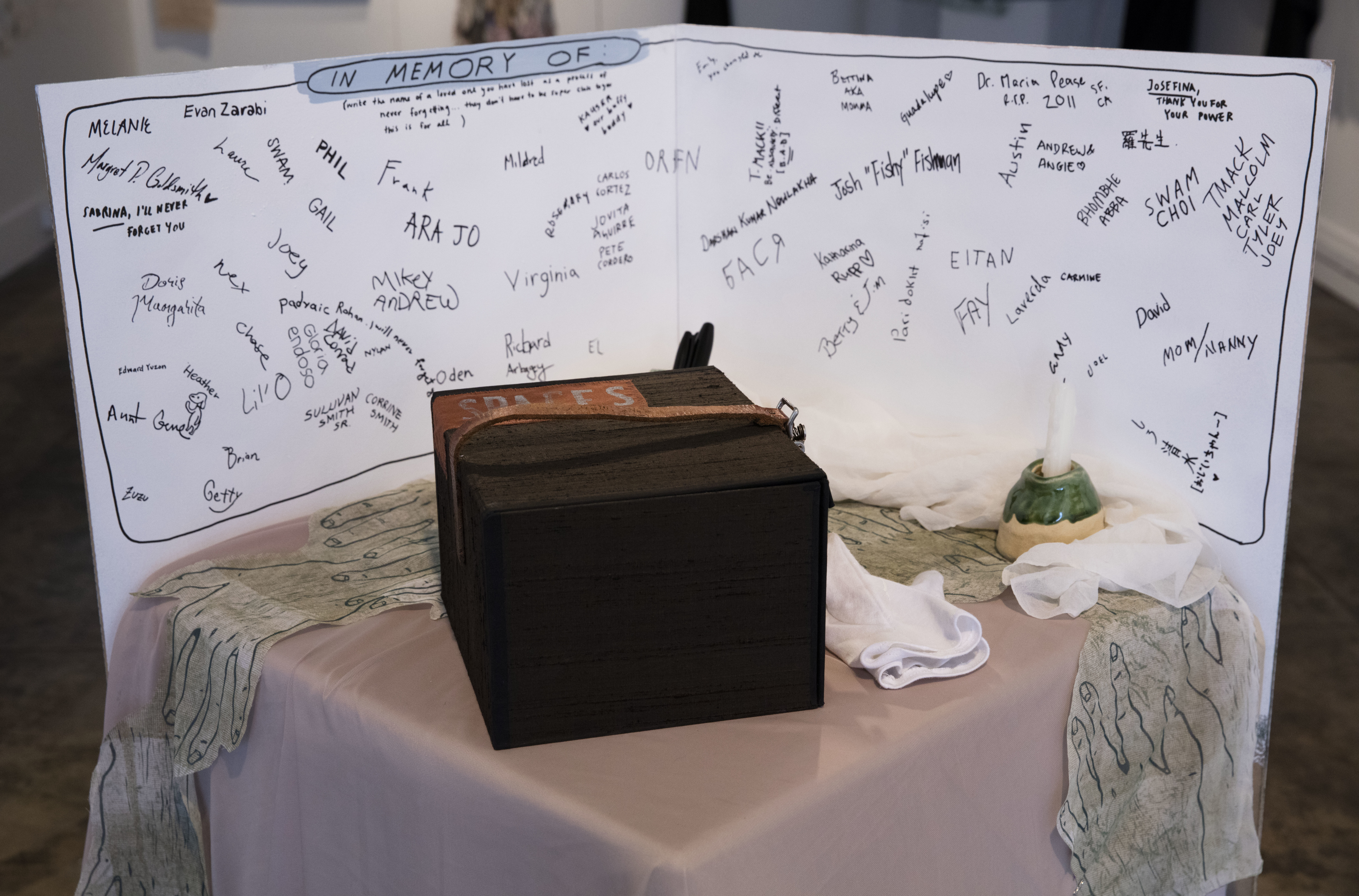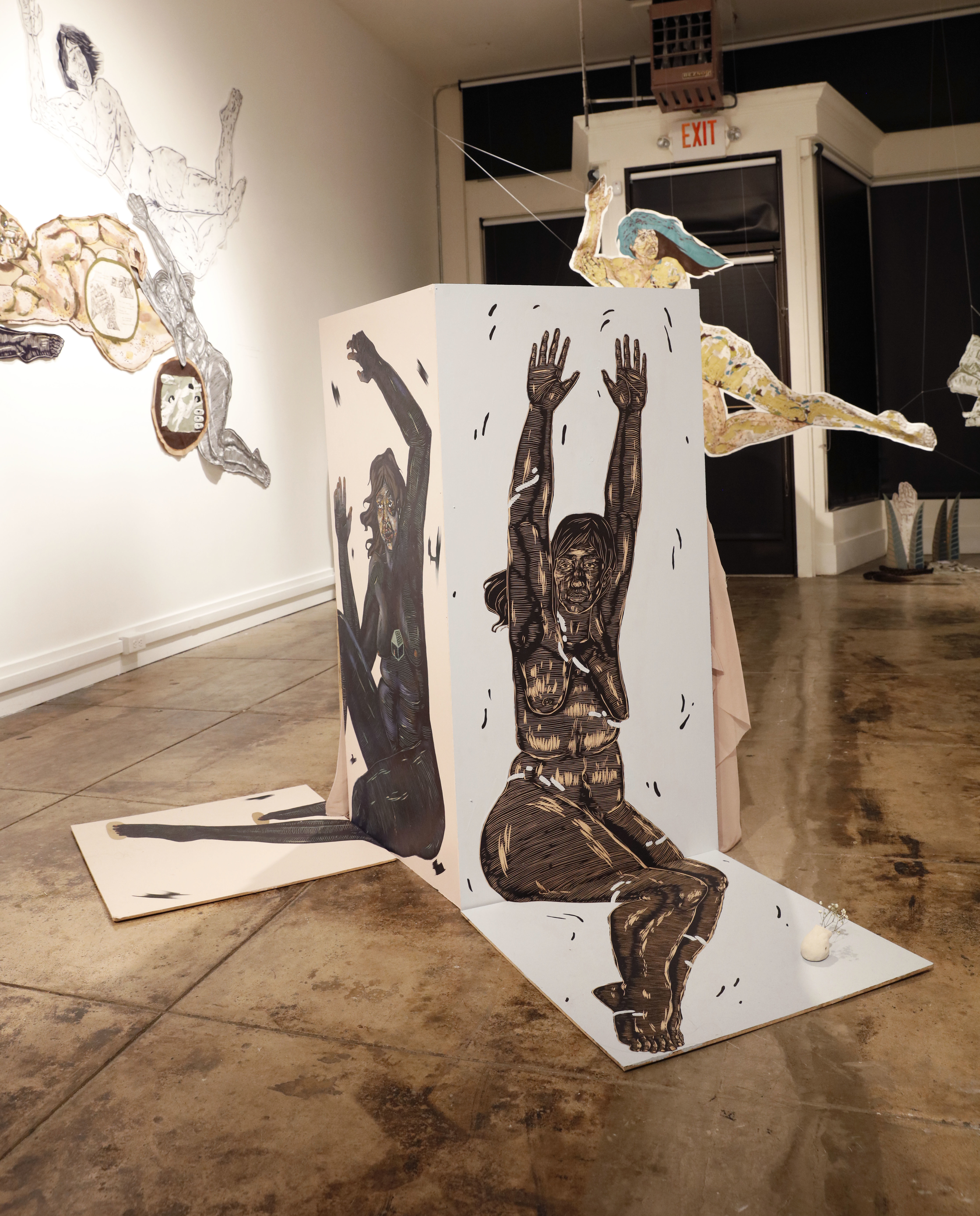 "Spaces"

installation: original woodcut boards that have been painted over, ceramic, interactive piece where individuals are invited to write the name of someone they have lost. A space designated for remembrance.

box/book: relief, lithography, intaglio, letterpress, ceramic, hand stitching




"Halfway Home"
video:
Director of lighting and cinemetography:
Samantha Allard
Art Director, Editor, Animator, Costume and Set Design: Malaya Tuyay
installation:
woodcut, wire sculpture, video, hand-sewn and printed dress